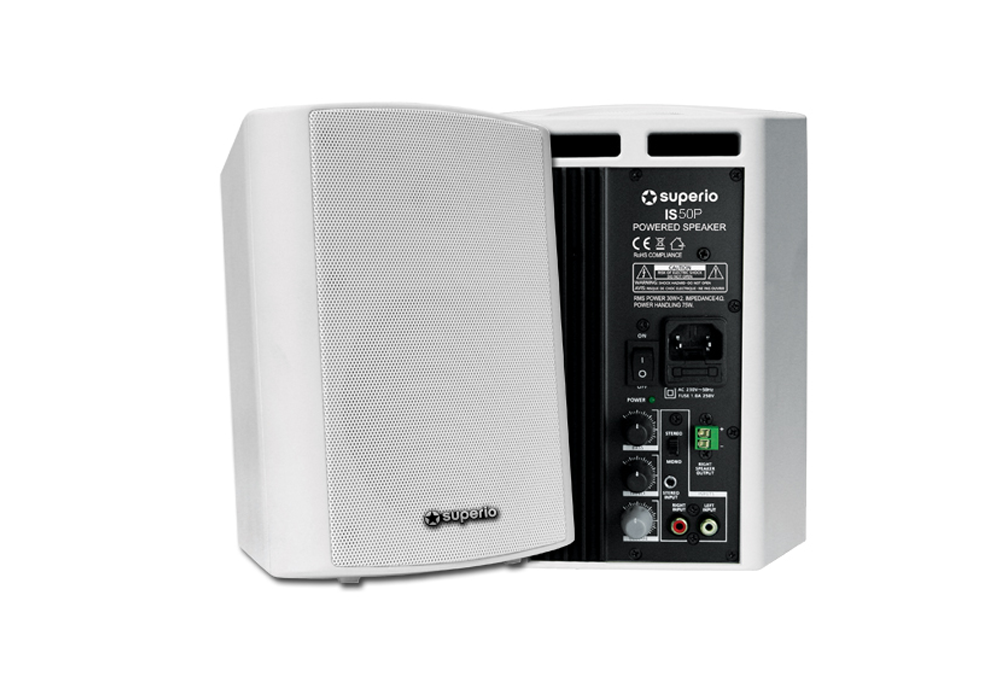 5.25″ Powered Speaker Set
IS50P-W consists of an active and a passive speaker. The active loudspeaker has built-in stereo amplifier with controls for volume, bass and treble on the back. Thanks to Superio's ASF technology the speaker automatically goes in standby mode when no line signal is detected on any of the inputs. This saves energy and increases the life of the product.
Art. nr: IS50P-W
Ground Loop Isolator
GLI1 is a passive device which reduce ground loop interference with audio systems and can easily be installed in a new or added to existing systems. Ground loops are caused by voltage potential differences at the ground point on your equipment. It is a simple and effective way of eliminating ground loop issues.
Art nr: GLI1
Mounting disc for speakers
For recessed 6″ and 8″ speakers
Mounting disc for soft suspended ceilings. Heavy duty water repellent 2.8 mm cardboard with angle profiles of sheet metal. The mounting disc is equipped with several perforated rings with different diameters. The material is recyclable and has been subjected to filament tests according to IEC 60 695-2-1 at temperature 650°C.
Art. nr: SUP-MS-200-254